Heather's WHRO Passport Picks - September 2020
September 3, 2020
Welcome to the early September edition of the Passport newsletter. I hope you all are well and enjoying these last days of summer. As we gear up for the election season I wanted to share programs that speak to the issues facing our nation, as well as programs that remind us of the beauty that surrounds us. Mister Rogers, in particular, is a lovely program and one that showcases a man whose basic principles were built on kindness and love. Growing up with Mr. Rogers was a blessing as a military dependent, he was a constant in my young life, and knowing that he would be waiting for me at our next duty base made life much easier. I still carry his message in my heart and am grateful to PBS for syndicating a program that commercial stations would never have taken a chance on.
- Heather Mazzoni, Chief Content Officer
Now on to the shows
Race and Racism in America
We are committed to highlighting content that will continue the conversation, as well as add historical context to the issues our country is currently facing and enable change. These offerings are resources for everyone, regardless of race, to educate themselves on all of the ways inequality in America shows up in everyday life. Starting Sunday, September 13, we will broadcast a series of programs from this collection every Sunday at 2 p.m. through the end of December on WHRO TV15. Watch Now
Mister Rogers: It's You I Like
Join host Michael Keaton to celebrate Mister Rogers Neighborhood, the pioneering children's series that premiered nationally 50 years ago, Keaton worked as a stagehand and made appearances on the series in the 1970s. Judd Apatow, Joyce DiDonato, Whoopi Goldberg, Chris Kratt, John Lithgow, Yo-Yo Ma, and son Nicholas Ma, reveal their favorite memories from the series. Watch Now
Unladylike 220: Unsung Women Who Changed America
Explore the stories of pioneering women in American politics who advocated for suffrage and civil rights over 100 years ago, including the first women in the U.S. Congress and State Senate, and a co-founder of the NAACP. Produced and directed by Charlotte Mangin, Unladylike brings these incredible stories back to life through original artwork and animation, rare historical archival footage, and interviews with descendants, historians, and accomplished modern women who reflect upon the influence of these pioneers. Watch Now
Life From Above
Made in conjunction with BBC Studios' Natural History Unit, Life From Above, tells the unique, intimate, and astounding stories of our planet from a perspective that few ever see – from space. This extraordinary viewpoint reveals amazing events happening every day in both natural and human worlds. Enjoy this beautiful four-part series as it takes you on an exciting journey exploring Earth's vast frontier, including secluded sites and unexpected discoveries from the skies above. Watch Now
---
Mark Your Calendar
Last Tango in Halifax
As the new season begins, Alan and Celia are entering into their seventh year of marriage, and they're not seeing entirely eye to eye. Despite the fact that they're settling into a lovely new home, clashing politics, a new job, and other distractions are all driving tension between them. Meanwhile, Celia's daughter, Caroline, gets emotionally embroiled at work, while Alan's daughter Gillian is having problems out on the farm. Into all this flies Alan's brother, Ted, and he's only bought a one-way ticket. The much anticipated season arrives with four new episodes, Sunday, September 20, at 8 p.m. Watch now
---
Looking for an Escape...
ABBA Forever: A Celebration
Who doesn't love the music of the Swedish group ABBA? In 1974, ABBA won the Eurovision Song Contest and the rest is history. Now you can celebrate the supergroup with Neil Sadaka, Donny Osmond, Tim Rice, and the band members themselves. Featuring the greatest hits soundtrack including "Dancing Queen" and "Mamma Mia!", the program includes original interviews and rare archival footage. Watch now
---
September 17, 2020
It has certainly been an interesting year and only promises to get more exciting as we near the election season. We are proud to share that PBS had been voted America's most trusted news source for the 17th year in a row and we will continue trusted coverage throughout the election season. Ahead of the 2020 election, Frontline's critically acclaimed series "The Choice" returns with interwoven investigative biographies of President Donald Trump and former Vice President Joe Biden. The Choice promises new insight and revelations about Joe Biden and Donald Trump and is this months 'must-see' program. Until then we will delight you with scripted drama, performance, and beauty!
- Heather Mazzoni, Chief Content Officer
Now on to the shows
Van der Valk
A Dutch detective takes on criminal cases in Amsterdam using insightful human observation and his natural street smarts. Marc Warren stars as the titular detective in the latest adaptation of Nicolas Freeling's crime novels, with the story transported to present-day Amsterdam. Binge all episodes now.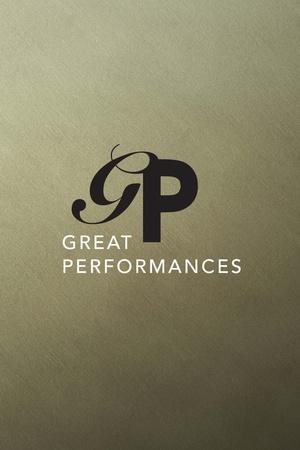 Great Performances: Much Ado About Nothing
For the first time in over four decades, Great Performances presents a Public Theater production recorded live at Free Shakespeare in the Park. After a highly successful, critically acclaimed run at the outdoor Delacorte Theater in New York City's Central Park, "Much Ado About Nothing" is a bold interpretation of Shakespeare's comedic masterpiece that features a star-studded cast of young talent!
See it now!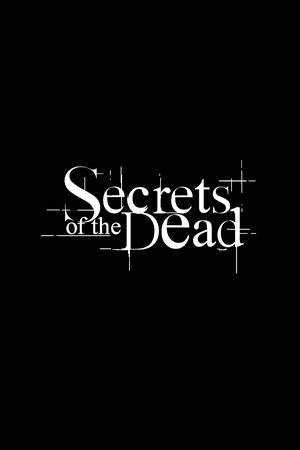 Viking Warrior Queen: Secrets of the Dead
In 1878, archaeologist Hjalmar Stolpe uncovered a grave containing a large number of weapons and the skeletal remains of what seemed to be a great Viking warrior. For a century, people assumed the body was male until the 1970s when Berit Vilkans, a young researcher, observed the bones had female characteristics. Join the team of experts as they examine the DNA results and complete a field investigation uncovering the truth about the only archaeological discovery of a female Viking warrior and battle strategist known to date.
Watch on-demand
Fleetwood Mac: The Dance
In 1997, the members of Fleetwood Mac —Lindsey Buckingham, Mick Fleetwood, Christine McVie, John McVie, and Stevie Nicks — reunited to commemorate the anniversary of their phenomenally successful album Rumours. Filmed in an intimate setting at a sound stage in Los Angeles, the band performed songs that have since become among the best known in rock history. This program still stands the test of time and I can honestly share that I have watched it at least 10 times over the years. As you watch, keep in mind that the album was created during the personal breakups of two of the bands power couples, and you can still see that tension, especially between Nicks and Buckingham during this performance.
Watch now
---
Mark Your Calendar
The Choice 2020:
Trump vs. Biden
Explore the character of the candidates by examining the formative episodes in their lives through interviews with those who know them best. An antidote to the shrill sound bites, partisan spin, and superficial coverage that have come to characterize American presidential campaigns, The Choice has earned a wide audience and a reputation for its clear, unbiased reporting. Premieres Tuesday, September 22 at 9 p.m. Watch the preview
---
A Little More...
Most Streamed in August
1. Endeavour
2. PBS NewsHour
3. Frankie Drake Mysteries
4. Grantchester
5. The War: Ken Burns
6. Poldark
7. NOVA: Decoding COVID-19
8. American Experience: The Vote
9. Antiques Roadshow
10. Great Performances: Noel Coward's Present Laughter
Support for WHRO comes from
Our Channels
WHRO.HD 15.1
Charter 5
Charter Digital 705
Cox 15
Cox Digital 1015
FIOS Channel 515
WHRO.Create 15.4
Cox Digital 109
FIOS Channel 463
WHRO.KIDS 15.3
Charter Digital 120
Cox Digital 108
FIOS Channel 462
WHRO.World 15.2
Cox Channel 107
FIOS Channel 460
Support for WHRO comes from